He's always harassing people over FT. Finally, I managed to get a screenshot of him in the act. The stuff he says is really rude and disgusting. He considers it "trolling" but the person receiving his inconsiderate comments might not think so.
It's nothing but harassment!
Maybe these people aren't taking it so seriously that he's fleeting with right now, but he's constantly picking on people over FT.
---------- Post added at 11:39 AM ---------- Previous post was at 09:09 AM ----------
I even messaged a mod about it. This is what she said.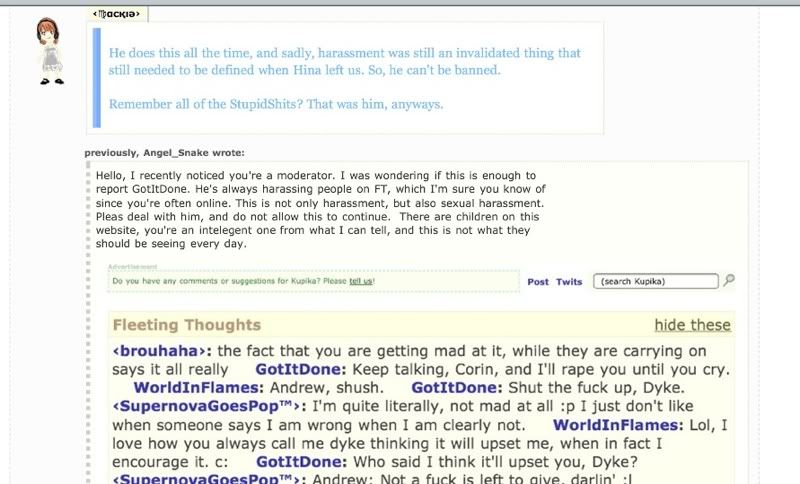 So, it's acceptable for people to say they will rape you on the Internet? I think not. This issue is something that must be dealt with!
Just because Hina didn't specify what harassment was, its still in the handbook, and this is OBVIOUSLY sexual harassment and the repition of calling somebody a dyke on FT is public verbal harassment.
(the sexual harassment is what I have a problem with)